LOGO ART DESIGN by Sandra Shutter of ARTISTIC IMPRESSIONS
The Central New York Women's Rights Corridor logo was created by Central New York Artist, Sandy Shutter. To learn more about the artist and to view more of her work visit: http://www.sandrashutterfineartanddesign.com/
Contact Melina at 1sta1stv@gmail.com to meet the artist and arrange for an art lesson.
To learn more about the women depicted in Sandy's work, keep scrolling!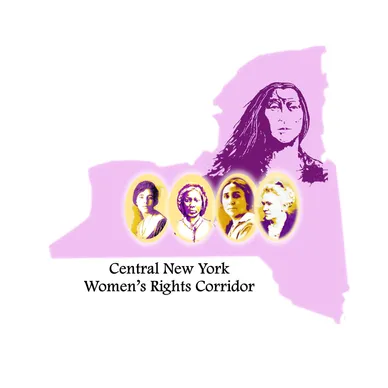 Jikonsaseh
According to Haudenosaunee oral tradition at a time between the 12th and 16th centuries, Jikonsaseh was an ally of the Great Peacemaker. She recognized the power of peace and brought warring nations together now known as the Haudenosaunee Confederacy. She is honored as the "Mother of Nations." Jikonsaseh's birth and death dates are unknown; she is buried at Ganondagan Historic Site. The Haudenosaunee Confederacy (Iroquois) later became an example to Suffragists of what a society looked like where women have status, rights, and control of their own lives.
EXPLORE MORE:
Skywoman: Legends of the Iroquois
by Joanne Shenandoah and Douglas M. George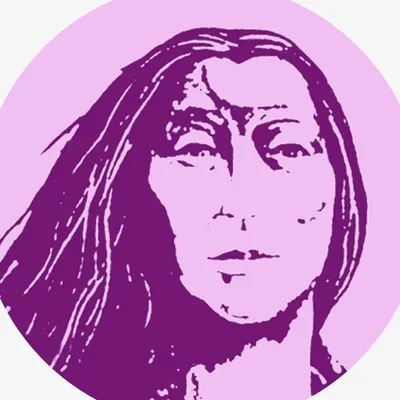 Alice Paul
In a 1923 speech in Seneca Falls, New York, she outlined a demand for overall women's rights beyond Suffrage. She, on behalf of her allies, demanded equality for women in the US Constitution, which has become known as the proposed EQUAL RIGHTS AMENDMENT. As of the production date of this video series in 2021, 98 years after Paul's speech and after 98 years of activism to include an amendment in the US Constitution as federal legal protection for ALL women, an ERA remains absent from our founding document, the Supreme Law of the land.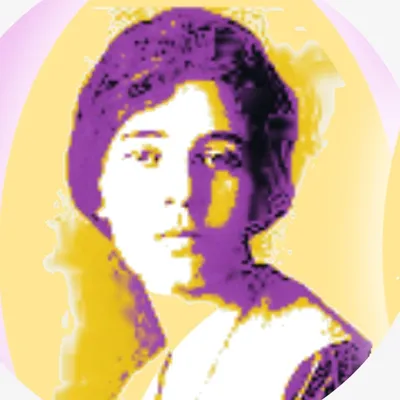 Harriet Tubman
America's iconic freedom fighter on the Underground Railroad, was also a celebrated Civil War veteran; nurse and elder-care provider; SUFFRAGIST; humanitarian; equal rights activist; and philanthropist who, for 50 years, lived out her adult life in Auburn, New York. Harriet Ross Tubman Davis is buried next to her brother in Auburn's historic Fort Hill Cemetery.
Video: The Agitators: Three Friends Who Fought for Abolition and Women's Rights with Dorothy Wickenden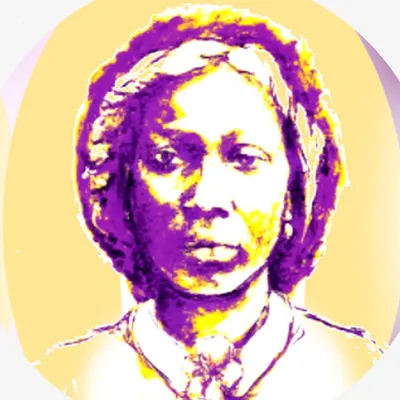 Matilda Joslyn Gage
A renowned Suffragist, Abolitionist and social justice leader, she was a fierce advocate of the separation of church and state, and Free Thinker. Gage spoke out for fair treatment of Native Americans and was adopted into the Wolf Clan of the Mohawk nation in the late 1880s. She inspired the social themes of the twelve Oz books by L. Frank Baum, her son-in-law.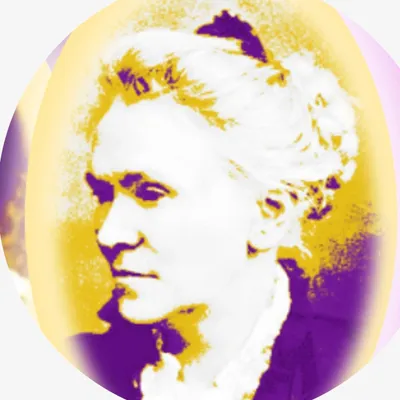 Laura Cornelius Kellogg
A celebrated Oneida leader descended from a long line of distinguished Oneida leaders, was a founder of the Society of American Indians, and author and activist. Laura Cornelius Kellogg (1880-1947) is honored as a women's rights leader, along with Sojourner Truth, Harriet Tubman and Martha Coffin Wright depicted in RIPPLES of CHANGE by sculptor Jane DeDecker, a prominent statue installation (2021) in Seneca Falls, New York.
EXPLORE MORE
News Article: "Ripples of Change statues in Seneca Falls honor legacy of suffrage movement"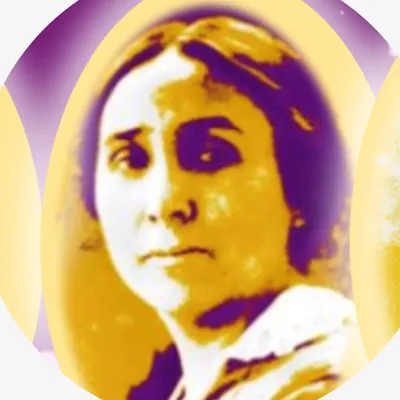 Ripples of Change Installation, 2021
Laura Cornelius Kellogg, Haudenosaunee Leader
Ripples of Change Installation, 2021
Seneca Falls, New York
Sculpture by Jane DeDecker and Diane Schenandoah