Closing The Gender Gap
To close the gender gap at all levels of government leadership, 1st Amendment-1st Vote, Inc offers high school girls a non-partisan opportunity to engage in the democratic process, and to imagine themselves in elected office or professional government-related positions. Programming began in 2018, and since then we've hosted hundreds of teens representing scores of NYS high schools.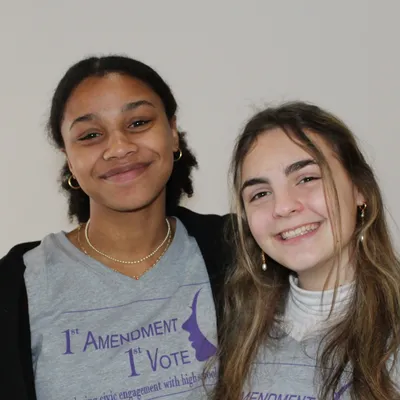 Vision
Gender parity in US elected offices at the local, state and national levels.
1st A-1st V Ecosystem
Diverse Student Voices
Prepared Young Women Voters and Candidates for Elected Office
50% Representation by Women in US Elected Offices.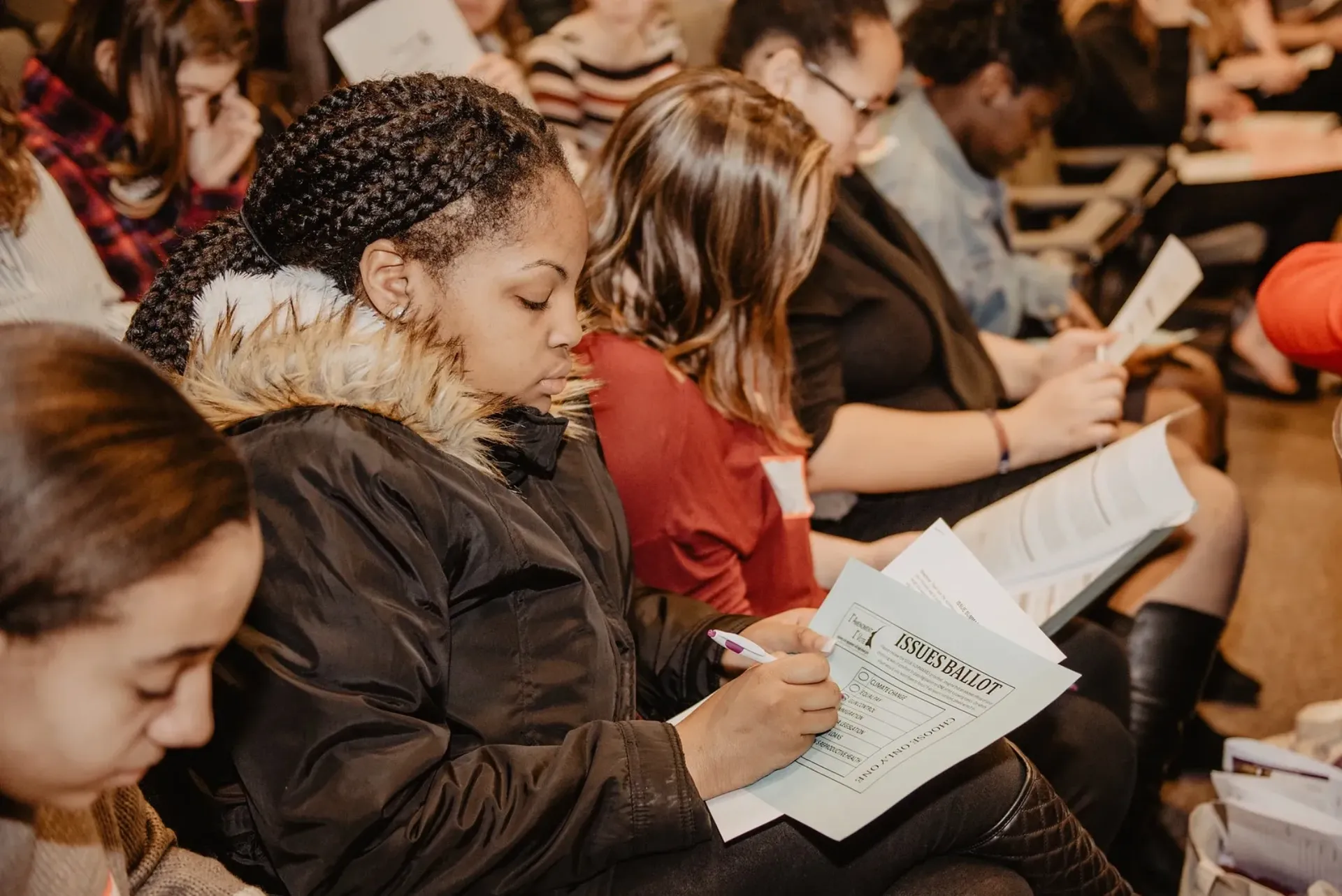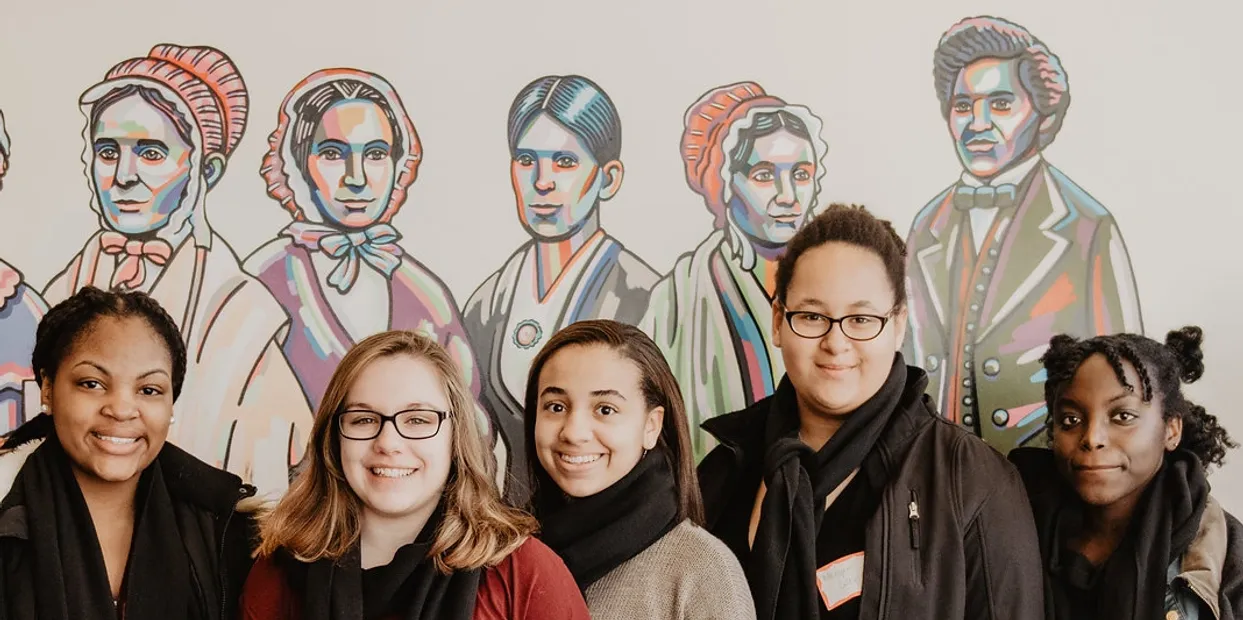 1st Amendment-1st Vote, Inc creates experiential learning opportunities for high school girls to be active leaders engaged in the American political process and provides students with a "foundational tool kit" to run for elected office or seek a professional government-related position.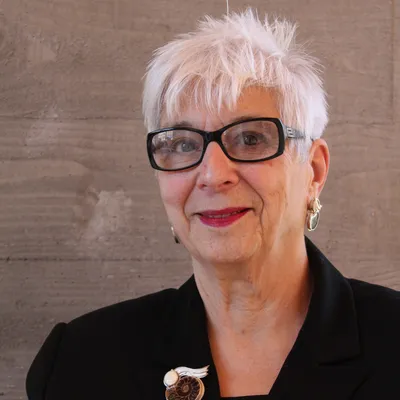 Melina Carnicelli (She/Her/Hers)
why is this initiative vital to a democratic society?
It's been over 100 years since passage of the US Constitution's Amendment XIX when women won the decades-long struggle for the right to vote. Women make up 51% of the current US population, yet continue to be substantially underrepresented in elected office, across-the-board, at an approximate 3:1 ratio of men to women. The recent Congressional elections in America marked an unprecedented time regarding the number of women running for and elected to national office. However, there's still a long way to go to close the almost 23% gap necessary to achieve gender parity in elected office at the local, state and national levels. 1st Amendment-1st Vote, Inc is an innovative educational offering addressing this gender gap. While the program is politically non-partisan, it IS an early opportunity for high school girls to begin to seriously imagine themselves as candidates for elected office, and to begin their engagement in the American political process. In doing so, teen girls ensure, that in their not-too-distant future, more and more women will be ready, willing, able to run for office, win, and hold an appropriately representative number of seats at these all important leadership tables
"We hold these truths to be self-evident;
that all men and women are created equal…"
Declaration of Sentiments, 1848, Seneca Falls, New York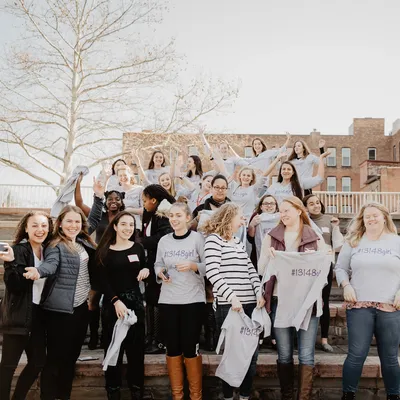 STUDENTS WILL…
Become deeply familiar with Amendment I and XIX of the US Constitution
Become familiar with the proposed Equal Rights Amendment
Appreciate the historical significance of the contribution of Indigenous Women and Women of Color to American democracy.
Understand the legacy of Seneca Falls, New York as the home of first women's rights convention in America (1848)
Know how and when to register to vote and cast an informed ballot
Articulate a vision for gender parity in local, state, and national offices
Become aware of fundamentals to mount a political campaign
Engage in focused discussions with current and former elected officials who are women
Begin to imagine themselves as leaders/candidates for elected office in adulthood
Craft an implementable Civic Engagement ACTION Plan for CHANGE in their home school.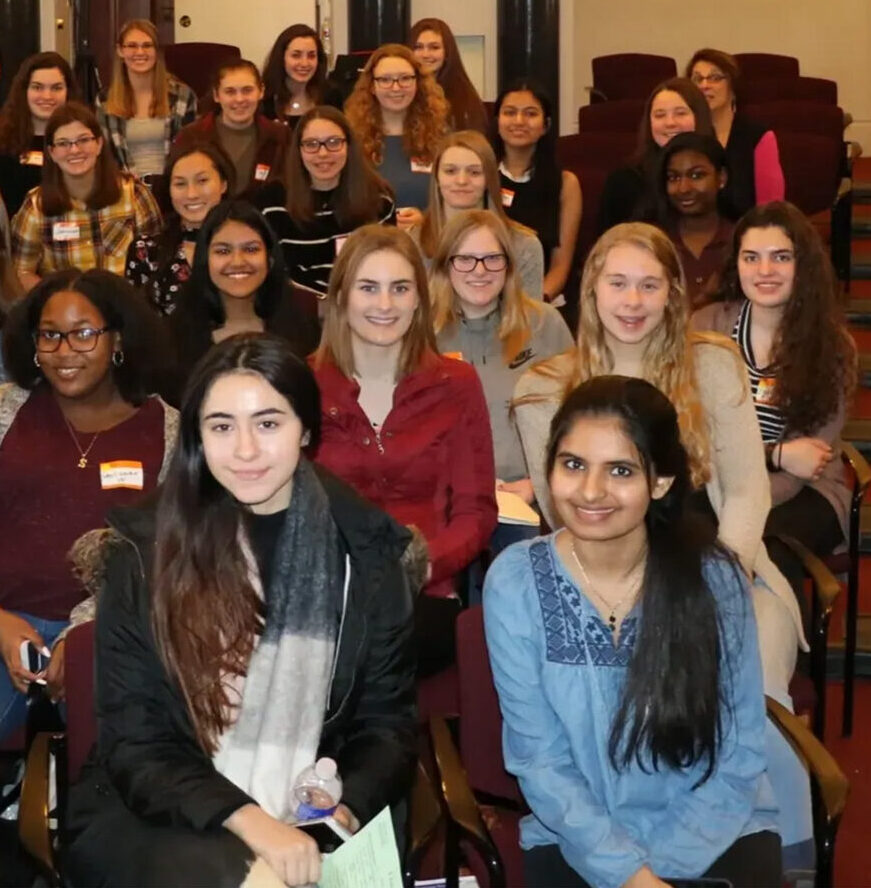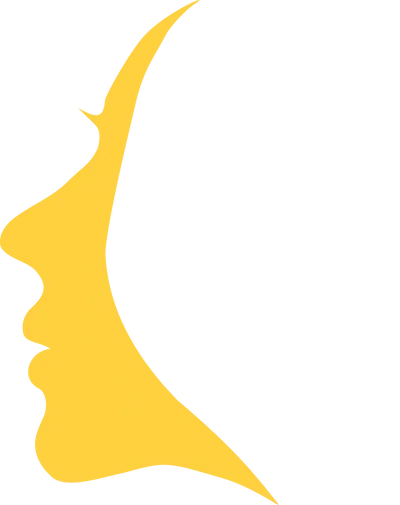 2022-2025
Christine Alexander, Educator, Seven Valleys New Tech Academy
Anthony Barbaro, Treasurer; Non Profit CFO (ret)
Luke Carnicelli, Principal, Southern Cayuga Junior/Senior High School
Melina Carnicelli, President & Founder; Educator (ret) & Mayor (former)
Sheri Dozier – Owens, Senior Advisor, CNY Regional Director,
NYS Office of Comptroller
Mario Gutierrez, Attorney, WHMB Law
Linda Hall, Human Resource Consultant
Anne Herron, Provost, Higher Ed (ret)
Maya Kantmahantu, Student Member, Shaker HS (Capital District)
Melissa Killeleagh, Arbonne Consultant
Karen King, Vice President; Erie County Commissioner of Public Advocacy
Hailey Maloney, Student Member, Auburn HS (Central NY)
Debra McCormick, Board Secretary, Former City Councilor, Auburn, NY
Emily McCarter, Educator, Geneva Middle School
Anagha Menon, Student Member, Williamsville South HS (Western NY)
Nathan Richardson, Frederick Douglass Historian & Educator
Olivia Senall, Student Member, Amherst HS (Western NY)
Amy Tormey, Educator, Skaneateles NY
Millie Wu, Student Member, Skaneateles HS (Central NY)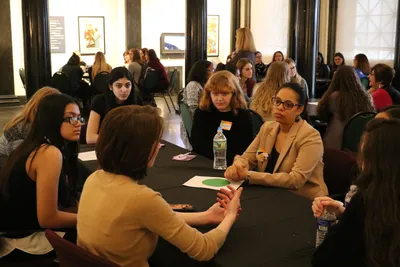 LEADERSHIP | CIVIC ENGAGEMENT | EQUITY
We are non-partisan.
We are committed to LEADERSHIP DEVELOPMENT of teen girls.
We expect GENDER PARITY in governance and leadership positions.
We highly value DIVERSE STUDENT COHORTS for participation in 1st A-1st V.
We appreciate and applaud the COURAGE, CONFIDENCE, TALENT, TIME, EFFORT & FUNDRAISING of women who step (have stepped) forward to mount a campaign for public office.
We seek strategic SUPPORT & FUNDING from individuals, organizations, and companies that share our mission and vision for girls.
We encourage participants to ACTIVELY ENGAGE in 1st A-1st V by voicing their thoughts, opinions, questions, and suggestions.
We are committed to EFFECTIVE COMMUNICATION.
We value COLLABORATIVE RELATIONSHIPS.
We utilize and encourage use of MEDIA & TECHNOLOGY to aid participation and interaction, teaching and learning.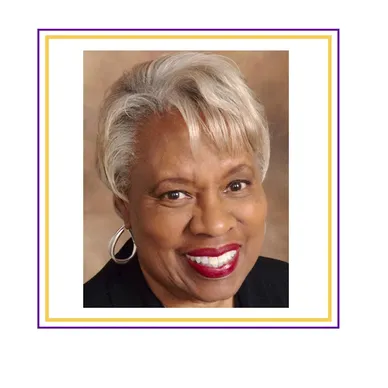 Dr. Mona Lake Jones, Poet and Educator, Seattle, WA
Dr. Jones is a celebrated author and former poet laureate of Seattle, WA. She serves 1st Amendment-1st Vote as a role model for teen girls in America to find and use their voices for equality and inclusion.  "What a great service you are rendering to our young women! Thank you and thanks too for including me on this quest to encourage and educate them about the 'politics' of living."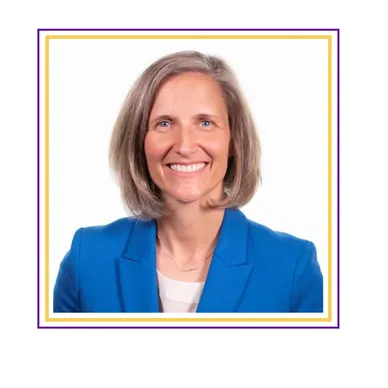 Jean Sinzdak, Associate Director, Center for American Women and Politics, Rutgers University, NJstrong>
Ms. Sinzdak is a leader of diversity initiatives to attract women of color to run for office, a priority outcome of 1st Amendment-1st Vote.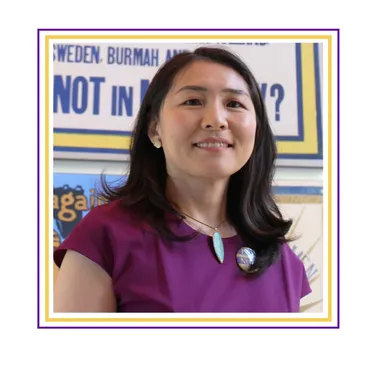 Julie C. Suk, Professor of Law, Fordham University School of Law, New York City
Her 2020 book, We the Women: The Unstoppable Mothers of the Equal Rights Amendment, explores the ERA's past to guide its future, telling the stories of the forgotten women lawmakers and lawyers who shaped the ERA over a century.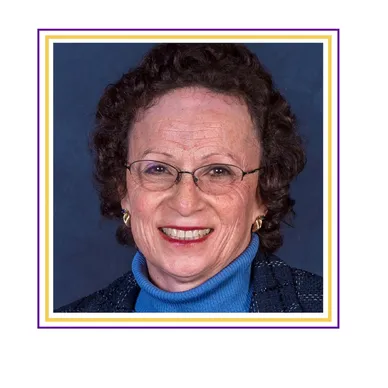 Jill S. Tietjen, P.E. President and CEO, Technically Speaking, Inc., Greenwood Village, CO
After 45 years in the electric utility industry, author, speaker and electrical engineer Jill Tietjen is now an advocate for women worldwide. She writes women into history and has published twelve books to date.