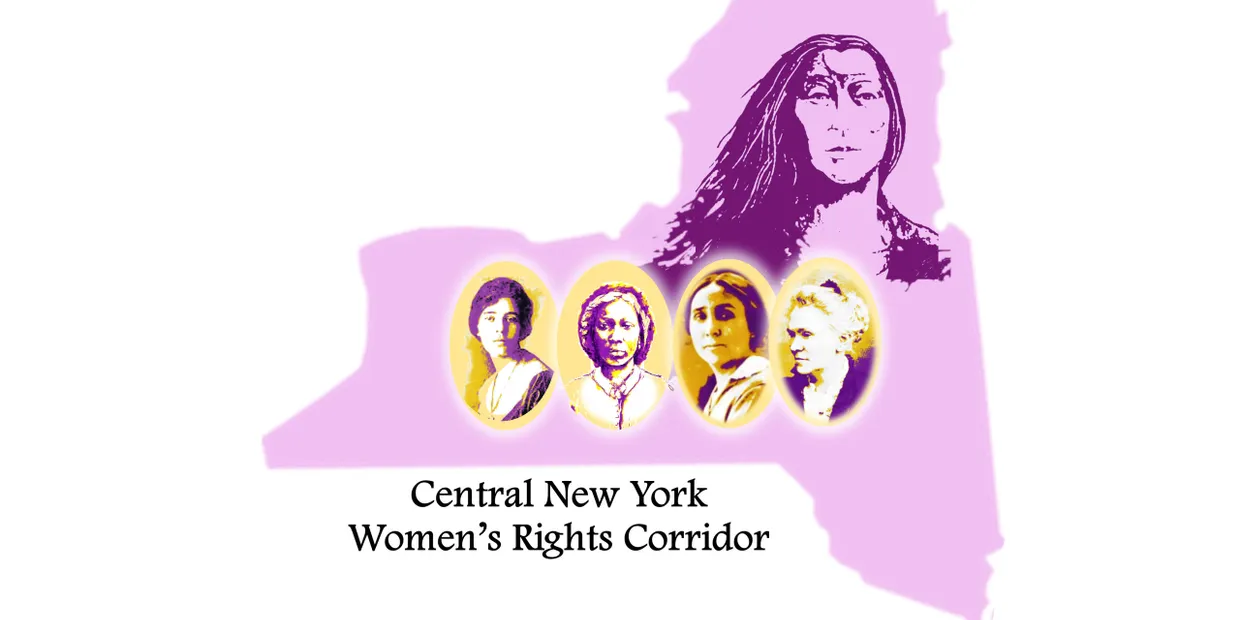 HARRIET AND MATILDA: CHAMPIONS OF CHANGE
INSTRUCTIONS:
Each EXPLORE MORE page is an invitation to spend additional time and energy on the persons and historic locations featured in each VIRTUAL VIDEO VISIT. You are encouraged to post, present, or privately record your thoughts, reactions, conclusions, questions, innovative ideas, critiques, and/or concerns on social media, in one of your classes, in a journal, or in conversation…IF you choose.
This exploration is an opportunity to enhance what you already know, stretch your knowledge-base, and to just think more about the topic.
If you are motivated beyond this EXPLORE MORE page and wish to undertake a creative project at your school or in your community, a 1st Amendment-1st Vote facilitator is available to assist.
CONTACT: 1sta1stv@gmail.com
The Goal: TURN DISCOVERY into ACTION, now or sometime in your near future. Enjoy the journey!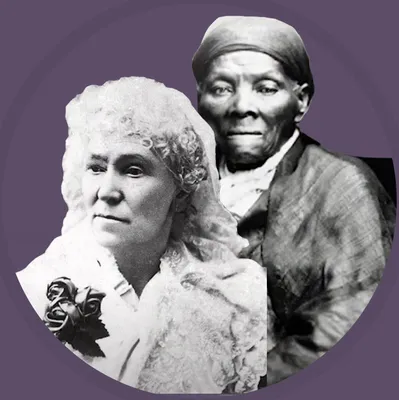 Sites to Visit:
Harriet Tubman National Historical Park, Auburn, NY
Matilda Joslyn Gage Home, Fayetteville, NY
Walk in Harriet's Shoes Around Auburn
Reading, Viewing & Other Suggestions:
WATCH:
The Agitators: Three Friends Who Fought for Abolition and Women's Rights with Dorothy Wickenden
Matilda Joslyn Gage Birthday Celebration featuring Mimi Kennedy, 2021
followed by
Q & A Session with Mimi Kennedy, Actor, and Sally Roesch Wagner, Executive Director of Matilda Joslyn Gage Foundation
READ:
Beyond the Underground. Aunt Harriet, Moses of Her People
by Joyce Stokes Jones and Michele Jones Galvin, 2015. Non-fiction.
A mix of family lore, memoir and historical reconstruction.
Bound For The Promised Land: Harriet Tubman, Portrait of an American Hero
by Kate Clifford Larson, 2015.
"Tubman on the 20"
The writings of Matilda Joslyn Gage Here.
Think About:
THINK ABOUT…three or four like-minded friends/family members who would understand if you complained to them about a "discontent" you are experiencing. Who are they? Do you trust ALL of them to help you out and keep your confidence, if you asked?
And think about:
a word or phrase in the video that got your attention and rings true in your head and heart..
an idea or piece of information that you agree with, completely.
how you would improve this video. Feel free to contact 1sta1stv@gmail.com with suggestions.
Take Action!
Craft a poem, drawing, photo, dance, etc. Be creative!
Post one cool fact from this video that got your attention.
Ask your Social Studies teacher to show this video and have you lead a discussion of it with your classmates (contact 1sta1stv@gmail.com to arrange).
Contact: 1sta1stv@gmail.com if interested in applying to become a Matilda Joslyn GAGE AMBASSADOR and/or a Board Member of 1st Amendment-1st Vote, Inc.
Share your thoughts on social media: Use the hashtag #1stA1stV and follow us on Instagram, Facebook and Twitter @1sta1stv.
If your thoughts and impressions won't fit in a social media post or if you'd like to know more information, we'd like to hear from you!